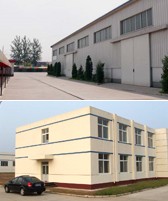 CHANNOV is a professional manufacturer and exporter of self-lubicating bushing in China. Our company specializes in research, development and production of all kinds of high-quality sliding bearing. All our products are exported to foreign countries.
Our mainly products:
1. PTFE coated bushing
2. POM coated bushing
3. Bronze bushing
4. Bimetal bushing
5. Solid bronze bushing
Application of Channov bushing:
CHANNOV bushings can be widely used as components necessary in mechanical industries or for repair and maintenance of various machines.
Automotive industry:
Wiper arms, door hinges, trunk hinge, foot pedals, shock absorbers, enines, camshafts, connect rod, steering system, pedal assembly, seat angle regulator, etc.
Office machines:
Copy machines, fax machines, joint and reciprocation parts of faxed, paper shredders, scanners and printers, starting and hinge parts of fitness equipment, doors and windows.
Agricultural machinery:
Planting machines, mills, potato harvester, tractors, etc.
Paper/wood/pulp industry:
Timber- & chain-saws, cutting machines, folding machines, looms, tec.
Steel industry:
Sliding plates, steel & rooling-mills, body presses, tool posts, etc.
Electricity tools:
Switch gearsm contactors, pneumtools, hydraulic tools, transformers, etc.
Domestic appliances:
Microwave ovens, food processors(mixers, blenders), lawn mowers, sewing machines, etc.
Medical equipment:
Dental equipment, X-ray equipment, medical turntables, wheelchairs, etc.
Construction industry:
Lift components, excavators, concrete mixers, caterpillars, escalators, etc.
Other used:
Valves, blinds, drying plant, baking machinery, screws and bolts, awnings, etc.